With Christmas just around the corner, we hope that you would have put some thought into sending your clients and customers Christmas cards this year. Whether you or your clients celebrate the holidays during December or not, sending an annual seasons greetings card can go a long in marketing your business.
Sending out a Christmas/New Year card helps to:
Improve Relations and Trust.
We all like to receive a bit of goodwill from companies. And by sending out a seasonal card you are doing just that. It can also help to lay the foundations for when you come back to work in the New Year, especially if you have given your clients some form of discount coupon in their card.
Brand your Business.
By including your logo, slogan and business name on your cards, it helps to reinforce your brand for more recognition.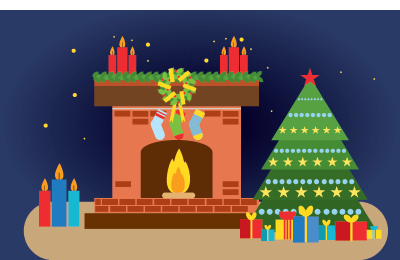 Market your Services
By sending out a seasonal greetings card you can also revive those customers you lost along the way. You can remind people of the services you offer and again helping you to lay the foundations for when you come back in the New Year.
Offer your Gratitude
A simple Christmas card is a great way to thank your clients for their business and what more could they want than a bit of recognition? They help to keep your business going after all.
Get Noticed
When sending out emails, there's always the chance that not everyone has read it. But when receiving an actual card, it would be very unlikely for your clients to not read it, so you have less chance of your efforts going unnoticed.
Start researching your Christmas cards now, and try to beat the rush. Start today and get sending them, that way you know your clients are definitely going to get them before Christmas!