Should you be sending a Christmas cards to your clients and customers? Yes of course you should!
Christmas cards are not only a tradition, but also sending a business Christmas card lets your clients and customers know how valuable they are to you. And they are great at furthering a business relationship.
So here are some ins and outs of choosing the right business Christmas card:
Send high quality cards
A card of high quality shows and reflects on the sender. Sending a cheap Christmas card will make you look cheap. Buy the best Christmas cards you can without it breaking the bank for you.
Make Sure You're Cards are Tasteful
Although you may find a card and think it's hilarious, Christmas may not be the best time to find out if your client has the same sense of humour as you. Unless you know them on a personal level, it is best to stick with traditional themes and messages to give the best impression.
Always Take Your Clients Religious Beliefs into Consideration
Not everyone celebrates Christmas. So if you know that one of your clients or customers doesn't celebrate Christmas, then it is okay to send them a card, but make sure it is a more generic theme and message. 'Happy Holidays', or 'Seasons Greetings' would be the most appropriate choices.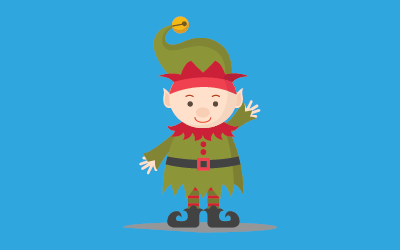 How to Sign a Christmas Card
Along with signing your name inside the Christmas card, a hand-written personal message is also always a nice touch. Don't just write generic things such as 'Merry Christmas'; try to give it a personal touch so that your clients can see how much you value them.
Addressing a Business Christmas Card
Handwrite the address of the recipient on the card's envelope. Using computer-generated labels looks tacky and loses all aspect of personalisation. It also shows highlights the fact that you are mass mailing.

Titles should always be used when addressing your cards. Always make sure are addressing your cards to 'Mr and Mrs' etc.
Always remember that the trick to Christmas cards is sending them on time to arrive during the holiday season. For cards that are being sent around your local area, December 15th is normally the cut off date. If you are sending cards internationally then you will need to plan further in advance.