PayPal is deepening its relationship with Facebook, and will now become one of the payment options within Messenger, amongst other integrations.
This now means that people who shop via the growing number of chatbots from online merchants will be able to transact on Messenger using PayPal's payment service. Part of this deal also means that PayPal will make it easier to link your account to Facebook and Messenger.
Facebook has been beta testing payments in Messenger with selected developers, and said that they would begin to roll out the new update more broadly by the end of the year. Messenger payments are also not being limited to just PayPal; customers can transact using their payment information already stored in Facebook and Messenger with the bots as another option.
Facebook have also said that they are working with others in the industry, including Visa, MasterCard, and American Express.
The Messenger integrations are beginning to roll out now in the U.S, and is being primarily based in the U.S for now, yet PayPal have said that they are currently in conversation about 'how' and 'when' the service will be brought to other countries.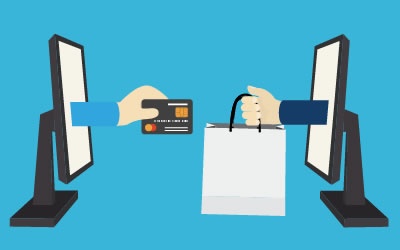 Could Facebook be set to be EBay's Biggest Rival?
As mentioned in a previous post, Facebook have recently introduced the Marketplace. In that post we did mention how Facebook does not get involved with the transactional elements when things are bought through the social media platform. However, could this new team up with PayPal be the change of that?
In July of this year, Facebook Messenger surpassed 1 billion active users worldwide, and PayPal have shown statistics of having more than 192 million active accounts worldwide.
Meanwhile, EBay currently have 165 million active users, therefore PayPal are opening themselves up to a massive market through the recent team up.
With more than 450 million people visiting buying and selling groups each month on Facebook, that statistic alone outweighs EBay's monthly active users. So it certainly seems like EBay may have to watch their back!