All types of business, from plumbers & builders to hairdressers and accountants can improve their business and make more money through local SEO (search engine optimisation).
With many businesses losing sales to the online market, more and more people are pushing to gain an online presence and gather a potentially larger audience for their business.
Yet for many brick and mortar business owners, local SEO is often very confusing.
So what is local SEO?
Local SEO is a highly effective form of local online marketing. It allows local businesses to promote their services to local customer at exactly the time they're looking for your type of business.
Millions of local customers use search engines such as Google and business directories like Yelp everyday to find the best local businesses in their local area.
Local SEO removes the guesswork from local marketing. It's not like dropping leaflets through a letterbox or putting an ad in a local paper that may or may not get seen by someone interested in your service. Local SEO reaches customers when they're looking to buy your service. Local online marketing promotes your business, not just your website, so your new customers will walk through your door and not simply just visit your website.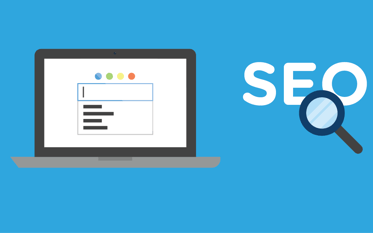 How local SEO will attract new customers to your business:
Local Customers are Internet Savvy
According to a survey done by yelp, 85% of consumers use the Internet to find local businesses. With very few people actually using paper directories as their preferred source of local information. So as local consumers become tech savvy it is best for your company to also adapt to this and get yourselves onto online directories.
Consumers Act Quickly After Their Local Search
A study from Google shows how those that search for a local business on a smartphone are 50% likely to visit the store within a day of the search. 1 in 3 consumers also search for a store right before they visit them. Searches with local intent are more likely to lead to store visits and sales within a day.
Local Search Marketing is Highly Targeted and Timely
Using search engines and local directories promotes your business to local customers at the point they're looking for your business. There's no better time to connect with a potential customer when they really need you.
Great ROI (Return on Investment)
Unlike other forms of advertising, with local SEO there is little wasted exposure. You reach potential customers when they need you. This makes local SEO both efficient and cost effective.
If you have any questions or would like any help with your local SEO strategy, please contact us on info@07heavendesign.co.uk, or call us on 01702 410663, we will be happy to help!