Social media and search engine optimisation (SEO) are undoubtedly connected and will only become more dependent on one another in the future.

So in this post, you will discover ways you can use social media to boost your search rankings.

The Role of Social Media in Rankings

Social media is an extremely powerful tool for brands, and certainly too powerful to be ignored. Unless there is a huge seismic shift in the attitudes and habits of users, its value will only continue to grow in coming years. However, with that said it is unclear exactly how search engines use social media to rank your website.

Although Google's algorithm appears to not rank your site on the amount of likes, shares, or retweets you are getting, it is still a very powerful SEO tool, even if social signals do not directly impact your search rankings.

Activate your Brand Community to Enforce Value

Social media may only indirectly affect your rankings, yet it does take into account the power of your community. Search engines factor in the size of your following on social media as a measure of your authenticity.

Fake/ghost users do not count as a way to measure your authenticity. Search engines only take into account real users who click through from your social media accounts to your website or blog, and then share your content, as this will ultimately boost your website stats.

As Google tries to determine authenticity and content value, it can look at the traffic your site is generating through social media and use it as concrete proof that your site is valuable.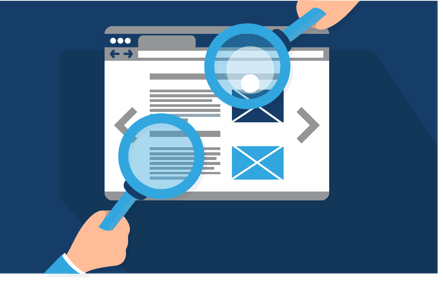 So here's a few tips to help you craft social media posts that will boost clicks to your site.
Cut down on your word count
Although the 'ideal' word count varies from platform to platform, it has been found that less generally means more. Study shows that the click-through rate on paragraph-long Facebook updates are 2-6 times lower than updates that are around 40 characters long.
Tell Your Followers What you Want from Them
Sometimes, all your following needs is a simple request so they know to interact with your content better.
A quick search of the most clickable words on social media shows that the majority of the list is call-to-action phrases. Use words and phrases like "check out", "retweet", "like", and "follow" to get people to engage with your social media content.
Give People a Reason to Go to Your Site
It's essential that you are offering our followers help. It's always best that your social media posts answer a problem or pain point that's common to your customers. Your followers will really value and engage in your posts if they feel it has helped them and answered their questions.
Social Media is a Search Engine to Discoverability
Unfortunately links you share on social media do not add directly to your website's search rankings. However, because social media platforms rank search results on keyword strength and popularity, your social media presence should be created with SEO in mind.
So it's important to know what keywords found your SEO, and then include them in the headline, links, posts and bios on all of your social media channels.
If you have any questions regarding social media and search engine optimisation, please do not hesitate to contact us on 01702 462667, or alternatively email us on info@07heavendesign.co.uk, we will be happy to help!