Last year, Magento announced the general availability of their next generation open source digital commerce platform, Magento 2.0. Many people were excited about the announcement, whilst others still haven't made the change as they feel Magento 1 is still suitable for their ecommerce needs. So if you haven't made the change or do not use Magento, then here's why Magento 2.0 could benefit your business.
The Best eCommerce Platform and its Benefits
Magento 2.0 is the latest incarnation of the leading enterprise-class ecommerce platform, which is utilised by over 200,000 online retailers. According to Magento, it is also estimated that 1 in 4 businesses are using the Magento software. So it's no biggie.
There are a handful of new features Magento 2 is offering to its users, which make up for a truly impressive software designed with its users in mind, and these include:
Open, Flexible, Architecture Magento 2 is powered by an entirely new, next generation architecture, providing you with unparalleled flexibility to bring your ecommerce vision to life.
Enhanced Business Agility and Productivity Magento 2.0 empowers merchants by providing a more efficient experience that facilitates rapid growth.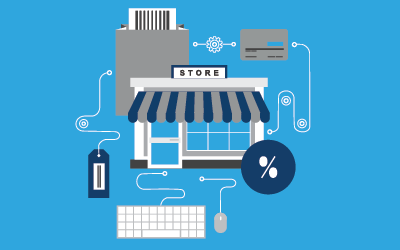 Secure Payments Magneto is aware that security is a key component for many businesses. So it now offers PayPal, Braintree, and Authroize.net payment gateways.
Engaging Shopping Experiences Central to the platform offered is an engaging, seamless and personalised customer experience that is multi-device.
Enterprise-grade Scalability and Performance Magento 2 offers page load times which are quicker by up to 50%, all across catalogue and checkout pages. For Magento, performance lies at the heart to enhance the customer experience and improve conversion rates.
Easier Maintenance and Upgrade Magento 2 provides unsurpassed scope and flexibility. It is an overhauled modern and modular architecture, empowering functionality.
If your company has an existing Magento website, then you will need to understand the process to change to Magento 2.0 is not necessarily straightforward, and will need to be carefully planned and assessed for a smooth transition. You can contact them today to discuss your Magento 2 upgrade requirements.
If you have any questions regarding Magento, or would like help with your eCommerce, then please feel free to contact us on info@07heavendesign.co.uk, or call us on 01702 4626677, we will be happy to help!