With the holiday season approaching, businesses across the country go through the decision of whether to send out seasonal cards/emails or not. Many businesses and people regard it as tradition to do so, and it can be an essential part of recognising business relationships and maintaining them.
For others it seems likes a waste of time and money. But sending out holiday cards can be extremely beneficial to your business, and a productive use of your time, especially for securing sales for the New Year.
So here are a few tips to maximise the impact of your seasonal card exchanges:
Remember the Value of Planning in Advance
If you're worried about the cost of buying Christmas cards, then simply buy them earlier in the year. If you have left it too late and are still worried about the costs, then a seasonal email can be just as effective.
Know the Address you're sending it to
Unless it's on a friendship basis, we recommend that you don't send seasonal business cards to personal addresses. Make sure you know the business address you are looking to send the card too.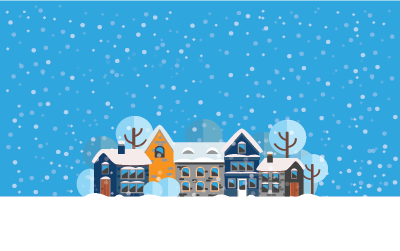 Make Sure you Send Cards on Time
Don't procrastinate on time when it comes to sending Christmas cards. The seasonal period is always extremely busy, so it's best to send them sooner rather than later to ensure they arrive on time!
Don't Make your Christmas Card a Sales Pitch
Of course you're sending out the Christmas cards in a hope that it will lead you to some sales. But your Christmas Card should be about making your clients feel valued and thanking them for their business.
Make it Personal
Don't just send out the same card with the same writing to every client. By adding a personal touch, whether that be a message or simply using handwriting rather than typing, it appears that you have taken some extra time to show your appreciation to your clients.
When used effectively, holiday cards can be a great way to connect and engage with your clients. So use the above tips to ensure that you get a great Christmas card delivered to your network.