In today's online and connected world, it's more important than ever to keep your security up to date. As an online business, security and updated security is even more important, especially if it may not be up to scratch. With all ecommerce sites being an attractive target to hackers because of the personal and payment information that is required to make a sale, if your security is not up to scratch then it can be permanently damaging. Trust with customers can be lost, and valuable business reputations broken.
Although there is no way of eliminating all security risks, within this blog we aim to give you an insight into the actions you can take to make your site a less attractive target.
With Magento and Wordpress being two of the most commonly used ecommerce software's, they often come under a great number of attacks fro hackers. Whilst both have a good number of built-in security features, there is still more that can be done to protect your site.
Ensure You Have A Good Host
For both WordPress and Magento, it is important to make the right start. You must ensure your website is being hosted with a good hosting company. With 41% of hacking attempts caused by a security vulnerability on a hosting platform, it pays to host your website with a good quality hosting company. When looking to choose a host, you must verify that they have a secure software development life cycle in accord with industry standards, and that they test their own code for security flaws.
Ensure You Are Using Up To Date Versions
Every version of Magento and WordPress address security flaws that have been identified in previous versions. Therefore, the older your version is, the susceptible your sire is to attacks. It can often be easier to add the 'auto update' elements to these platforms as it can easily be forgotten about. If you are unable to install the newest versions for any reason, it is important to install security patches as recommend by Magento.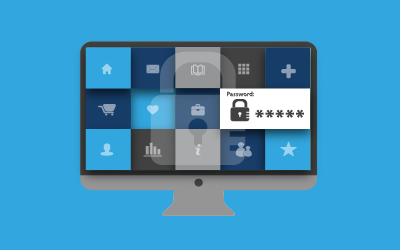 Protect Your Software's Using .htaccess
The .htaccess is a powerful configuration file that changes the way your server operates. It is used to redirect URLs and configure permalinks. The file is also used to harden security. The .htaccess file is a powerful configuration element that you can use to override the settings on your webserver to improve yours sites security and performance.
Stronger Login Information
Weak passwords allow for hackers to gain access to your website and easily force automated script, therefore it is really important that you:
Change passwords frequently

Creating a strong password using a range of punctuations and numbers etc.

Use a different password for all accounts
These are just a few elements you should take on board when looking to secure your site security, if you would like any more information then please contact us by emailing info@07heavendesign.co.uk, or call us, 01702462667, we are more than happy to help!