What Is CMS?
CMS stands for content management system, which is a software which allows you to create, edit, manage and maintain website pages on a single interface. CMS will give you the ability to easily build a website for yourself and clients.
CMS makes running your own business easier through its ability to help you manage your websites content without messing around with the code. It will also save you time and keep your site looking professional. It gives you the ability to build pages in half the time it would from scratch, along with helping you stick to a template.
What Content Management Systems Are There?
There are plenty of options out there when it comes to choosing a content management system. When owning your own business it is best to keep elements like choosing a CMS simple and affordable. So we have compiled a list of the simplest and most affordable content management systems:
Wordpress:
WordPress is the most popular CMS overall. With its excellent documentation making it a great platform for beginners. Many businesses believe WordPress is just for personal and small business, but this isn't necessarily true when sites such as CNN, Mercedes-Benz and Vogue are using it.
WordPress is easy to use, along with being easy to use and flexible enough for just about anything. With 22.5% of all websites using WordPress it is certainly one to look out for. The most important factor about WordPress is that it is also free; it is a free software meaning you can install, use and modify it. All you need to run WordPress is a domain and web hosting.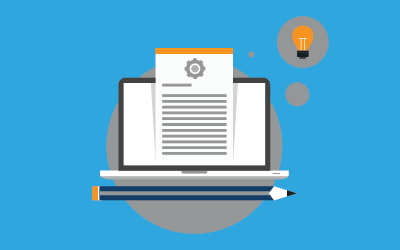 Drupal:
Drupal is another CMS with a large and active set of users. Unlike WordPress, Drupal is more of a pure CMS platform rather than being focused on blogging. The downside to Drupal is that it is slightly more complex, with it requiring some expertise and experience to operate. Although Drupal is more difficult to use, it does leave its users to create a more complicated and advance website.
Drupal is also another free CMS platform, however if you are not aware of how to use it but believe it would be the CMS platform for your site then you may need to hire a web developer.
Joomla:
In terms of its functionality, Joomla is very advanced. Similar to Drupal, Joomla is a complete CMS. Joomla also offers its users extensive support through its tools and tutorials it has available. It is of course free like the other sites offered as well.
These are just a few of the most popular CMS platforms offered to people looking to build a website. It is down to you to consider your business and decide whether you are looking for a simple hosting CMS platform, or something slightly more complicated.
If you have any questions or would like help setting up your CMS then please feel free to drop us an email on info@07heavendesign.co.uk, or alternatively call us on 01702 462667, we will be happy to help!