Sending Christmas cards can often be a real chore, especially when its to clients. But there are a lot of reasons as to why you should bother! So in this blog post we will highlight why sending Christmas cards can be a real chore, but also the benefits it can reap in for you!
Reasons for being a Scrooge and not sending Business Christmas Cards…
Christmas is a busy time and you just simply don't have the time to spend sending Christmas cards to your clients.
Overall, this is a poor excuse! Yes – Christmas is an extremely busy time for all us, but you should organise yourself some 'marketing' time, and send out some good wishes to your clients. It is sure to boost relationships!
It's too expensive
For a small sum of a few pounds to get out and get a few cards, you could be laying out the groundwork for more business when you come back for the New Year. January and February are usually quiet months so a little good will gesture in December could really benefit you in the New Year, especially if there are discounts added.
You don't want to waste paper
Yes, we do use too much paper today, but many organisations reuse and recycle all their paper products.
You don't always have to send your Christmas cards by post either, why not use your mailing list to send out a few personalised emails.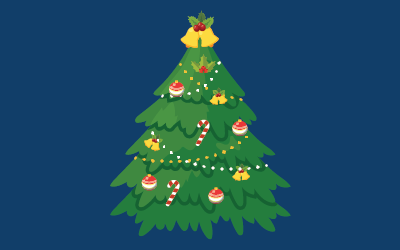 Christmas Isn't Made for Everyone
Its true that Christmas isn't for everyone, whether its them as a person or their religion.

But nobody can be offended by a good will gesture through good wishes into the New Year.
You already keep in touch with your clients via social media and email newsletters
You may already be in regular contact with your clients, but going the extra mile and offering a more personalised, seasonal greeting is only going to put your company in the good books.
Good business is done when you are developing good relationships and trust.
By sending out personalised cards/emails over the Christmas season you are doing just that! People like to be appreciated for their custom and loyalty; everyone warms to good customer service and feels valued by personal contact.
Sending a Christmas card is all part of taking care of your customers and proving to them how much your company values them. So taking a little bit of time out to give your clients a personalised greeting will go a long way during the busy period.